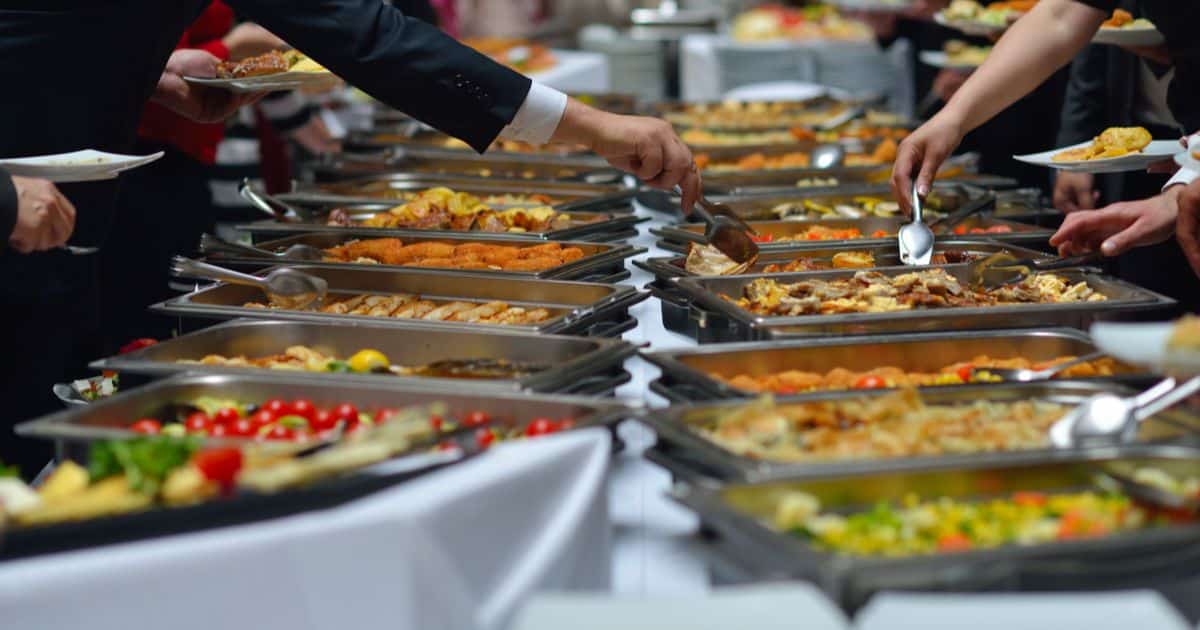 Should animal welfare groups serve meat?
The American Society for the Prevention of Cruelty to Animals sparked a small outcry last month. To this year annual humane Price Lunch – a celebration of human and non-human animal heroes – the ASPCA planned to serve meat and dairy dishes.
Representatives from animal rights groups Animal Place, PETA, Direct Action Everywhere and Animal Save confirmed to Sentient Media that they directly appealed to the ASPCA to modify the menu to remove all original articles. animal. The ASPCA declined to comment on the event to Sentient Media.
"We hope that an animal welfare organization would not serve dead animals, their eggs or their milk for lunch. We had no one at the ASPCA event to check what – or who – was on the menu," a PETA representative said.
It's easy to see the disconnect – an awards event celebrating animal welfare, supported on the backs of unlucky animals?
This isn't the only time the restoration has sparked controversy. The Winnipeg Humane Society was proud of its grass-fed beef options at its Bow Wow gala, steered clear of area animal rights groups that advocate animal-free diets. In 2021, COP26 drew attention when it listed the carbon emissions of its catering food products, revealing that a beef product was worth almost 4 kilograms of carbon emissions, 20 times more than a vegan alternative.
There is a trend here. As the public becomes aware of the impact of what we eat – both on animals and on the planet – there is much more scrutiny of what is on the menu.
Put your values ​​where your mouth is
It may seem trivial to worry about what happens at galas and luncheons, but the public is paying much more attention to climate hypocrisy these days. Kylie Jenner created an absolute uproar when she posted an Instagram photo of herself with two huge private jets behind her. Leonardo DiCaprio has already traveled 8,000 miles to accept a "Green Award" at a gala in New York.
The criticism goes beyond the planes. Food is a unique battleground that can both unite and polarize people. Food tends to be deeply tied to culture, but there's also no denying that what we eat has an effect beyond a single meal. Meat is by far the most climate-destroying part of the plate – some estimates say 75% of farmland could be reseeded if the world went green, an area the size of North America and Brazil combined .
Ethically, food is a tricky subject because we all tend to be hypocritical in one way or another. Almost half of consumers are in favor of banning factory farming, but 99% of consumers buy products derived from factory farming.
"When it comes to feeling pain and fear, a pig or a cow is no different from a dog or a cat, and we hope that an animal welfare organization would not help dead animals, their eggs or milk for lunch," PETA continues.
Yet even though many attendees of events like the ASPCA Luncheon identify as animal lovers, that doesn't mean they don't eat meat. For example, only 7% of attendees at a Baltimore Humane Welfare event avoided meat for the evening (and none completely refused animal products).
What's stopping galas from being plant-based?
Galas are a matter of status. Charity, more often than not, is also a matter of status (or taxes). And meat and dairy are historically high-status foods.
In fact, research shows that status seeking can better predict an individual's choice to eat meat than their health awareness or level of hunger. The meat is expensive, considered luxurious in many cultures, which is why it is often served at festive meals and fancy galas. Meat is associated with masculinity, power, money – for all these reasons it attracts wealthy philanthropists. In 2011, the Society of Animal Welfare Administrators returned to animal service at its animal welfare convention after criticism from donors.
Galas, luncheons and fundraising events exist, in part, to gain and retain financial support from donors. Organizers must cater to their whims, literally. Advocates of serving meat at animal welfare galas often argue that serving an all-plant-based menu would alienate their donors or key voting members of their boards.
Many organizations cannot afford to take this risk lightly — their future may very well depend on the continued financial support of generous philanthropists. And most people, rich or not, are not vegan. Vegans make up only 3-5% of the population, according to the study.
But there may be a bigger reason for gala hosts to switch to an all-plant-based menu — even if they're not a vegan organization and they don't advocate a plant-based diet. A nonprofit insider argued that plant-based menus would help spark meaningful conversations, include religious dietary restrictions and provide a surprising change of pace for those bored with the charity prom circuit. .
Where do we go from here?
The argument over what's served at an animal organization's gala isn't just about personal food choice. Switching to a plant-based diet is one of the most effective forms of individual or family action, but organizations have the opportunity to have a greater collective impact with the foods they buy and serve during events. 'events.
But it doesn't have to be an uphill battle. Research suggests organizations can change the food they serve without alienating donors — it all depends on how they describe what's on the menu. A study found that descriptions highlighting the flavor, texture and origin of foods attract more consumers than "vegetarian" or "meatless".
A number of groups are already working with institutions to make these changes – Default Veg aims to make vegetable-based foods the default option in cafeterias and schools. The Cool Food Pledge helps organizations estimate their food-based emissions and develop reduction strategies. And Universal Meals is working to improve health outcomes by advocating a plant-based, whole-food approach in schools and hospitals.
Serving plant-based menus can have a measurable impact: according to Greener by Default, conferences that serve plant-based foods can reduce carbon emissions from the food served by 40% and water consumption by 24%. Not to mention the number of animals saved as a result of these changes.
Many groups have already made the switch, Effective Altruism, a movement that targets animal suffering among its issues, served an all-vegan menu at its last global conference. In the entertainment sector, the American Academy Awards have moved to serving a 70% plant-based menu, while Met Gala offerings are now entirely vegan.
Animal Place expanded its Food For Thought campaign in 2015 to persuade animal shelters to host plant-based menus at all of their events. The group has now worked with over 500 shelters nationwide.
Ultimately, some attendees reported that the ASPCA removed meat from the menu after receiving this coordinated criticism, though they have yet to offer completely animal-free catering at all events. Hopefully this is just the beginning, and many more animal and climate groups will follow and start offering a plant-based menu.
This piece has been updated to add Animal Place to the list of groups that have contacted the ASPCA, and also to correct that their work has been with 500 shelters, not 100.