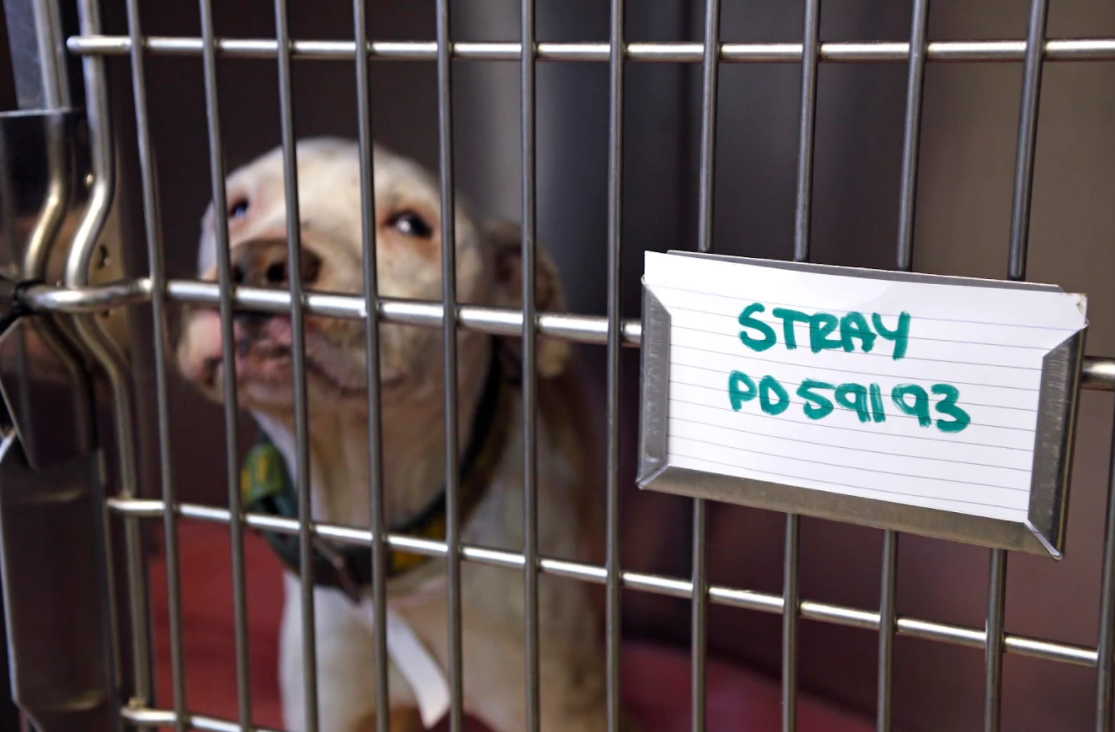 RSPCA recognizes 'unsung' animal welfare work across Wales
The RSPCA Cymru has praised public bodies across Wales, handing out 13 awards to eight organizations going 'above and beyond' for animal welfare – providing a 'lifeline' to many animals in the context of the current cost of living crisis.
Local authorities, housing providers and emergency planners across Wales have been praised for the services they provide to animals; and recognized under the RSPCA's prestigious PawPrints Recognition Scheme.
The program – first established in 2008 – is now entering its 15th year; and divides the awards into five categories – stray dog ​​services, housing, emergency planning, animal activity permit and kennel. The scheme aims to recognize bodies providing services beyond the legal minimums, both in England and Wales.
Criteria for PawPrints gold awards include proactive work to encourage responsible pet ownership, discounted microchips for pets in the social housing sector, and partnerships with local animal welfare charities. – all the steps that could be crucial in helping pet owners get through the cost of living crisis.
Winners include Cardiff Council's Cardiff Dogs Home – which has partnered with charity 'The Rescue Hotel' to recently build a new health center offering low-cost vaccinations, flea and worm treatments, procedures sterilization and dental care for dogs. This year the local authority has been recognized for its stray dog, kennel and emergency planning services.
Cardiff Council Cabinet Member responsible for Cardiff Dogs Home, Cllr Dan De'Ath, said: 'All the dogs in our care deserve the highest standard of care possible and we are delighted with the work we are doing in partnership with our charity partners. The Rescue Hotel was honored with these PawPrints awards.
"Owning a dog doesn't come cheap, and as the cost of living crisis deepens, the preventative work we do becomes increasingly important – at the end of the day, we want all Cardiff dogs live in homes where they are well cared for and loved Helping to lower the cost of dog ownership by providing essential veterinary services at more affordable prices means we can help keep more dogs and their owners together.
Animal Licensing Wales has received the coveted Innovator in Animal Welfare award. This award is given to an organization that has a positive effect on animal welfare by delivering an innovative program in any policy area.
On behalf of Trading Standards Wales, Monmouthshire County Council – as the employing authority – carried out a project funded by the Welsh Government to develop consistency in welfare conditions, inspections and enforcement animal. The growing team responsible for carrying out the project is officially known as 'Animal Licensing Wales'.
Lee Gingell, RSPCA Public Affairs Manager for Local Government, said: "We are absolutely delighted to see these eight public bodies across Wales win the PawPrint Awards this year. In particular, we are delighted to see Animal Licensing Wales receive the Innovator in Animal Welfare award.
"Providing a co-ordinated, consistent and improved service to Welsh businesses and consumers, Animal Licensing Wales is working in partnership with local authorities to deliver a City & Guilds qualification – developed with the National Pet College – to 45 officers in Wales responsible for animal activity licenses. .
"Animal Licensing Wales is also developing a one-stop-shop website to provide a centralized application process, a single point of reference for advice and guidance, and an easy place for the public to report animal welfare concerns and complaints. – to be animal.
"By sharing expertise, knowledge and resources, the innovative project brings resilience to local authorities and support to businesses and consumers. This improves resource efficiency and in doing so improves animal welfare across Wales.
Amid the difficult economic climate, the RSPCA is "delighted" with the level of engagement with the scheme.
PawPrints is the only rewards program in England and Wales to recognize and celebrate good practice that advances animal welfare standards. The program is supported by the Local Government Association, the Welsh Local Government Association and the Chartered Trading Standards Institute, among others.
In addition to the 13 awards in Wales, 57 were given to 42 organizations in England.
Lee added, "This is a difficult time for many pet owners as the cost of living crisis continues to bite – so we know that many of the programs and procedures that PawPrints recognizes will be more important than ever; so we are delighted to see such commitment to the program again.
"From programs to encourage responsible pet ownership, to low cost microchipping and animal protection policies during emergencies, there is so much great work going on behind the scenes at public agencies. – and, in this climate, these services are so often a lifeline for pets and their owners.
"Too often this work goes unrecognized and doesn't get the credit it deserves. PawPrints is all about shouting from the rooftops – that 50 public bodies, across England and Wales, are going above and beyond for animals; look far beyond the legal minimums because it's the right thing to do – for humans and animals alike.
More information about PawPrints rewards can be found online.
The full list of winners for Wales is as follows:
contingency planning
| | |
| --- | --- |
| Monmouthshire County Council | Gold |
| Cardiff Council | Bronze |
Lodging

| | |
| --- | --- |
| Merthyr Valley Houses | Bronze |

Kennel
| | |
| --- | --- |
| Rescue Hope | Gold |
| Newport City Council | Gold |
| Cardiff Council | Silver |
| Vale of Glamorgan, shared regulatory services | Bronze |
Licence

| | |
| --- | --- |
| Vale of Glamorgan, shared regulatory services | Gold |

Stray dogs

| | |
| --- | --- |
| Cardiff Council | Gold |
| Wrexham County Borough Council | Gold |
| Vale of Glamorgan, shared regulatory services | Gold |
| Newport City Council | Gold |

Other rewards

| | |
| --- | --- |
| Animal Licensing Wales / Monmouthshire County Council | Innovator in A |