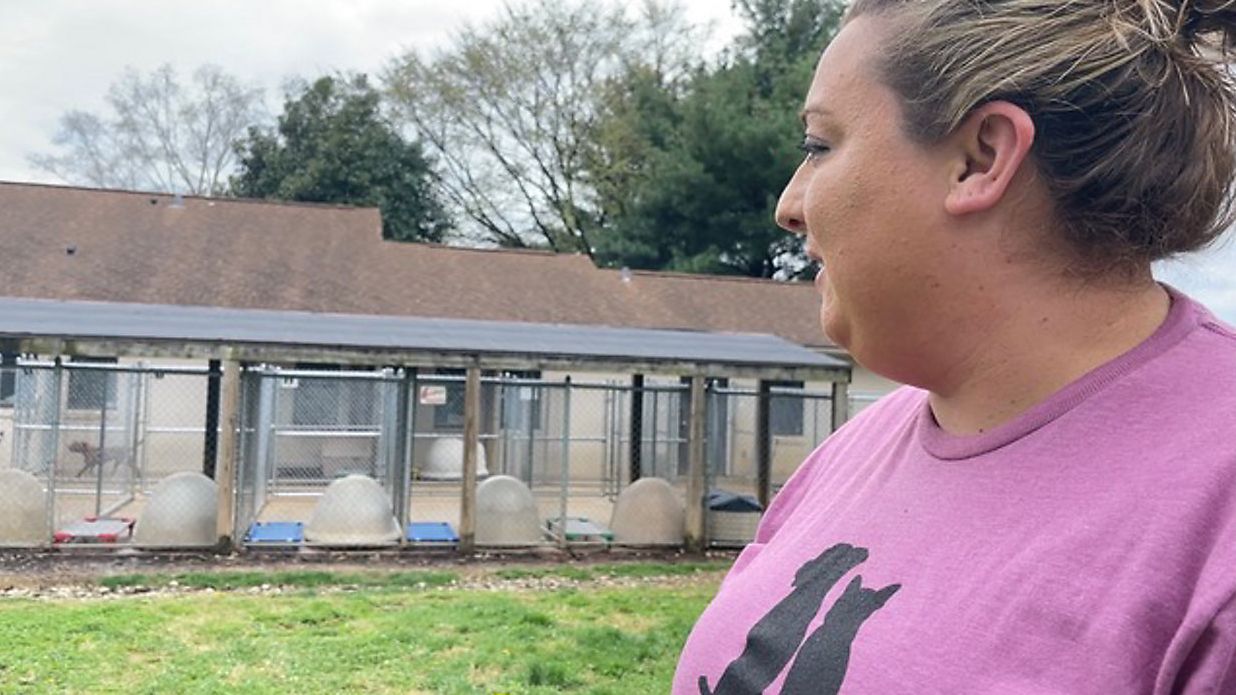 Louisville Animal Shelter Welcomes New Executive Director
LOUISVILLE, Ky. — Animal Care Society, a no-kill animal shelter in Louisville, has welcomed a new executive director.
Megan Gonterman comes to the role with over 14 years of experience. She has been in her new position for just under two weeks, coming from her home state of Indiana.
While she's still settling in, she spends her time shadowing volunteers and getting a better perspective on how everything works.
Gonterman said she quickly learned how supportive the Louisville community was of their mission. She said people brought in donations daily.
Bags of food and other essentials keep the place running smoothly.
"We can't continue to do what we do without the community," Gonterman said.
It's a full house at the shelter with more than 30 animals up for adoption. You'll be hard-pressed to find a room without at least one four-legged friend inside.
Although that means it's never really quiet, Gonterman says she doesn't care about the noise. His office even overlooks the kennels outside.
"Sometimes you'll see their little heads go up or sometimes they'll get really loud, so I'll just look up and see and make sure nothing's going on," Gonterman said.
Some of her priorities for the shelter include raising awareness of their work and increasing adoptions.
Founded in the 1980s, the nonprofit was the first murder-free shelter in Louisville. In the decades since, strong community ties have ensured that hundreds of animals are cared for and eventually reach their forever homes.
Those interested in donating can drop off pet food and supplies in person.
An online wishlist can also be found here.
If you would like to visit, their address is 12207 Westport Road, Louisville, Ky., 40245.