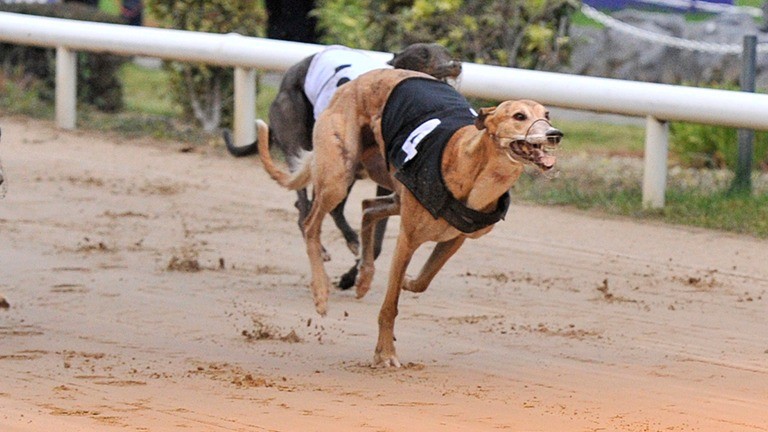 Greyhounds board chairman takes aim at RSPCA's 'animal rights agenda' | Horse racing news
Denis Walch
" title="The RSPCA shocked the greyhound racing world last month by calling for the sport to be phased out" class="js-imageLoader" data-at-xn="https://www.rp-assets.com /images/news/2020/03/24/77339-max.jpeg" data-br-n="https://www.rp-assets.com/images/news/2020/03/24/77339-max. jpeg" data-br-m="https://www.rp-assets.com/images/news/2020/03/24/77339-large.jpeg" data-br-w="https://www. rp-assets.com/images/news/2020/03/24/77339-large.jpeg" data-br-xw="https://www.rp-assets.com/images/news/2020/03/24 /77339-large.jpeg" onclick="return false;">
The RSPCA shocked the greyhound racing world last month by calling for the sport to be phased out
Denis Walch
The chairman of the Greyhound Board of Great Britain has accused the RSPCA of being dishonest in its motives for demanding a ban on greyhound racing in Britain within five years.
The RSPCA dropped a bombshell on greyhound racing in September when it joined forces with Blue Cross and Dogs Trust to call for the sport to be phased out.
GBGB chairman Jeremy Cooper, also a former RSPCA chief executive and director of the Dogs Trust, was speaking to the Racing Post for a major investigation in the Sunday paper which explores whether the main charity is changing its attitude towards sports animals in light of this announcement and the potentially catastrophic consequences for horse racing. The Racing Post also spoke to the BHA, its former chief executive Nick Rust and RSPCA wellbeing expert Dr Samantha Gaines.
The timing of the RSPCA's decision came as a particular shock to GBGB, as it came just four months after the publication of a well-received new welfare strategy, 'A Good Life for Every Greyhound', drawn up by its independent director, Professor Madeleine Campbell. , a highly respected veterinarian and recognized animal welfare expert.
Cooper, who has been chair of GBGB since June 2018, said: "One of the main priorities [when I became chairman] was to design and implement a breakthrough wellness strategy to continue this great initial work and bring standards to a level never seen before.
"Professor Madeleine Campbell is one of the few people in the world qualified to do the kind of work we asked her to do. What she has produced is probably one of the best animal welfare strategies written. So I don't understand why the RSPCA is asking for a ban.It makes me believe that there are other reasons why the RSPCA has taken its position.
Clarifying what he sees as the reason for the RSPCA ban, Cooper added: "In my view this is all driven by an animal rights agenda which is not just about greyhound racing – what if charities and their supporters are successfully pushing this ban forward, don't think for a minute it will stop there."
Read more about Jeremy Cooper, Nick Rust, Dr. Samantha Gaines and the BHA in The Big Read, available in Sunday's newspaper or online to Member's Club Ultimate subscribers from 6 p.m. Saturday. Click on here register
---
The lead runner is our latest email newsletter available exclusively to Subscribers of Member's Club Ultimate. Four-time Racing Reporter of the Year award winner Chris Cook offers his thoughts on the day's biggest stories and tips for the race ahead every morning Monday through Friday. Not a member of Members' Club Ultimate? Click here to sign up today and also receive our ultimate daily emails as well as our full range of fantastic website and newspaper content
---
FIRST PUBLICATION 3:00 PM, 21 OCT 2022