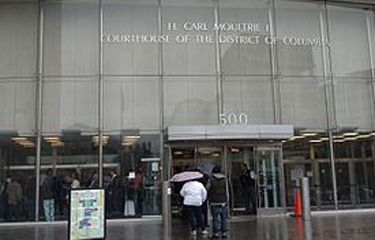 Durability lawsuit against Cooke dismissed, animal welfare group explore legal options
A federal judge has dismissed a lawsuit alleging Cooke Aquaculture and True North made false sustainability marketing claims, but the animal rights group that filed the lawsuit may consider further legal action.
In late April, District of Columbia Superior Court Judge Heidi M. Pasichow dismissed Animal Outlook's lawsuit against the seafood supplier based in St. John, New Brunswick, Canada, because of the lack of "personal competence" in Washington, DC, in the United States.
In the complaint filed in January 2020Animal Outlook has accused Cooke Aquaculture, its True North Seafood brand and Wanchese Fish Company of misleading consumers by falsely claiming to produce salmon using 'sustainable', 'natural' methods and meeting 'optimal' animal welfare standards .
"Cooke's depictions of sustainability lead DC consumers to believe that his 'sustainable' farms "go beyond [its] regulatory requirements" and its products are "environmentally sound," "naturally raised," and meet "optimum" animal welfare standards," Piper Hoffman, Animal Outlook's senior director of legal advocacy, told SeafoodSource in July 2021. , citing the complaint.
In July 2021, Pasichow refused to fire the complaint against Cooke.
However, in its latest decision ending the case, Paskchow said Animal Outlook was only able to provide the court with one example of the sale of True North brand farmed Atlantic salmon in DC.
"A single sale by Martha Stewart for the True North product to the District cannot support this lawsuit, as a single transaction of $39.99 (EUR37.31) – of which only $19.99 (EUR18.66) reflected the farmed Atlantic salmon at issue in this case – does not rise to the level of a 'substantial connection' to the district," Pasichow wrote in the order dismissing the case. "For this reason, and for this reason alone, the Court has no personal jurisdiction over the defendants and the case must be closed."
Cooke Aquaculture welcomed the dismissal of the lawsuit.
"We appreciate that the Honorable Judge of DC Superior Court has dismissed the case," Cooke's vice president of public relations, Joel Richardson, told SeafoodSource. "The fact is that fish farming and other forms of aquaculture today are the most environmentally sustainable forms of protein production and can help solve the problems of world hunger and food security. local."
The dismissal of the Cooke lawsuit comes after a Landmark Washington State Supreme Court case in January which unanimously decided to reject the arguments of a group of environmental organizations, confirming a permit granted to Cooke Aquaculture Pacific by the Washington Department of Fish and Wildlife to farm Pacific rainbow trout in Puget Sound, noted Richardson.
"This court dismissed arguments by the Wild Fish Conservancy, Center for Food Safety, Center for Biological Diversity and Friends of the Earth regarding possible negative environmental impacts, with the judges saying they were without merit," said Richardson.
However, Pasichow did not dismiss the lawsuit based on the animal welfare and sustainability charges against Cooke, and made it clear that she might support some of his claims in her view.
"The Court is sensitive to Plaintiff's allegations regarding animal cruelty and unhealthy practices allegedly taking place in Defendants' animal agribusinesses," Pasichow wrote. "Indeed, Plaintiff's claims that the water in Defendants' open-net salmon tanks are so dirty that 'fungal infections are the norm' and 'live fish have their eyes eaten by underfed fish and hungry and mistake their pupils for food" or that fish are regularly left to suffocate in garbage cans or crushed by other fish piled on top of them…is grotesque and reprehensible.
Animal Outlook is "exploring its options" regarding bringing additional lawsuits against Cooke, Hoffman told SeafoodSource.
The organization is also investigating "cruelty to aquatic animals and other illegal practices in the industry" and may also pursue legal action against other seafood suppliers, according to Hoffman.
Nor does Pasichow's decision necessarily negatively impact other seafood sustainability lawsuits.
"The court has not decided anything on the practices revealed by the Animal Outlook investigation. Instead, the court found that the defendants were not making the representations directly to consumers in the district," Jay Shooster, a partner at Richman Law and Policy — who represented Animal Outlook in the litigation — told SeafoodSource.
Additionally, another recent court ruling "finds that manufacturers are truly not permitted to mislead consumers in the district with misleading sustainability claims regarding the seafood industry," Shooster pointed out, referencing at Pasichow's dismissal of motion to dismiss lawsuit alleging Aldi had been misleading in its sustainability claims for its fresh Atlantic salmon products.
Filed in January 2021, the lawsuit alleges Aldi's use of the phrase "Simple. Sustainable. Seafood." about its Atlantic salmon products "leads consumers to believe that the salmon has been raised to high environmental and animal welfare standards, but in reality the salmon comes from unsustainable sources," said Toxin Free USA, which is suing Aldi, in a new press release.
By denying Aldi's motion to dismissPasichow said Toxin Free USA alleged sufficient "factual content to allow the court to reasonably draw the conclusion that the defendant is responsible for the alleged misconduct."
For her part, Cooke is "proud to offer True North Seafood products that meet a variety of certifications and recommendations to support sustainability," Richardson said.
The Cooke family of companies ships a billion pounds of seafood annually, comprising 30% wild-caught species (wild salmon, whitefish and shellfish) and 70% farmed species (Atlantic salmon, trout rainbow, Pacific white shrimp, bass and sea fish). bream).
"The global demand for seafood products continues to increase. Currently, traditional fisheries can only meet half of the world's demand for seafood. The other half of the world's seafood supply already comes from aquaculture. And – with many fish stocks facing intense depletion – the growing global demand for seafood can only be met by increasing aquaculture production," Richardson said. "Aquaculture will need to meet two-thirds of the world's seafood needs by 2030. Without aquaculture, the world will face a seafood shortage of 50-80 million tonnes by 2030."
Cooke was named Global Chief Sustainability Officer and was recognized as one of the Top 25 Seafood Innovators as "a forward-thinking seafood provider that is transforming the North American industry," said Cooke. added Richardson.
Photo courtesy of Wikimedia Commons