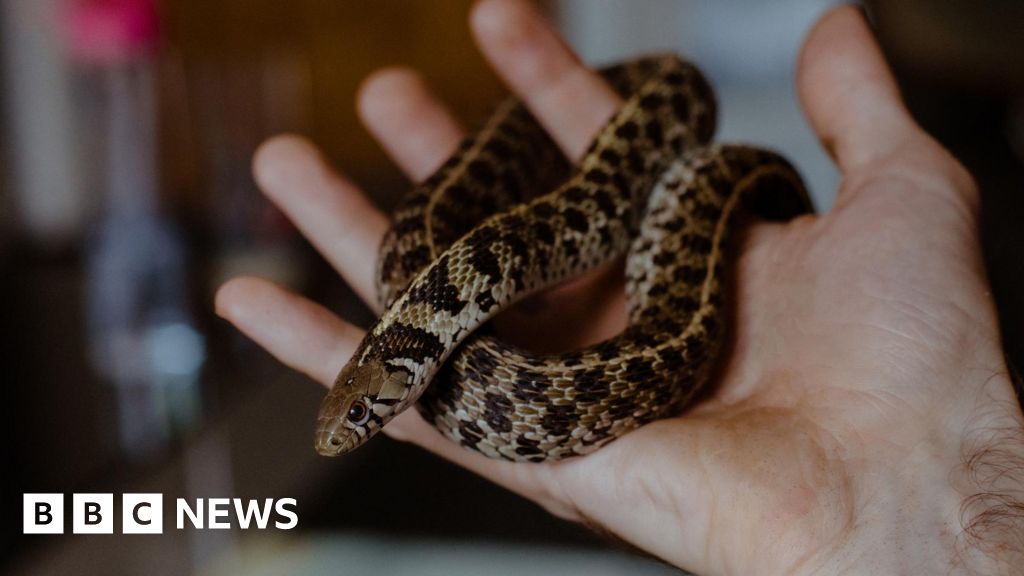 Doncaster Reptile Market to shut down after animal rights campaign
One of the UK's last reptile markets is due to shut down after a campaign by an animal rights group.
The Animal Protection Agency (APA) said it was "delighted" to have convinced Doncaster Council to end the show, with the final event taking place at Doncaster Racecourse on June 19.
The group claimed the wild animals were treated as "inanimate goods" on display and sold in small plastic take-out bins.
The International Herpetological Society, which organized the event, said it was "saddened" to leave the city, which it blamed on "a campaign of harassment" by activists.
The APA called the board's decision not to renew the contract with the organizer a "historic breakthrough".
The group worked for several years with councils across the country to crack down on reptile markets.
"APA have worked tirelessly and professionally to end the potentially illegal trade," said Councilor David Shaw, chair of Doncaster Council's licensing committee. told the Local Democracy Information Service.
"Although I accept that many exotic animal keepers look after their animals, I find this activity abhorrent and something that should not happen in the UK – and certainly not in Doncaster."