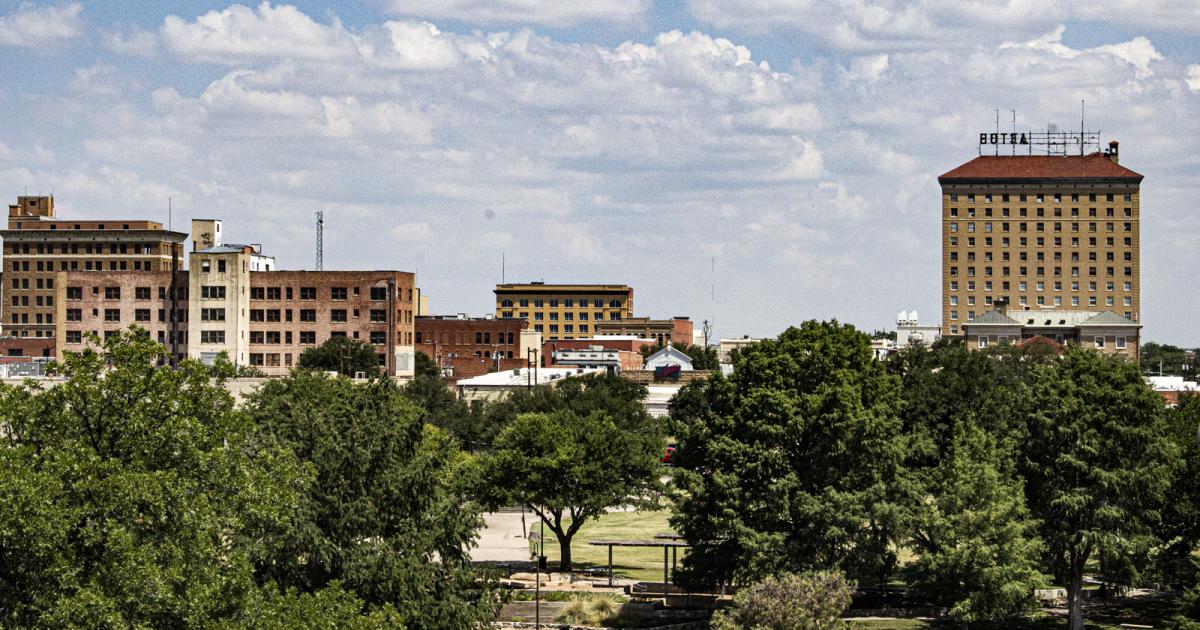 Concho Valley PAWS Responds to Crisis at San Angelo Animal Shelter
SAN ANGELO — Over the past week, the San Angelo Animal Shelter was forced to close, refuse dogs and relocate the majority of animals after a cockroach infestation took over.
Concho Valley PAWS had been criticized on social media and elsewhere for the situation. In response, Concho Valley PAWS issued a letter stating, "Perhaps the naysayers were right all along – San Angelo can never be a murder-free community because few people care. However, those in between us who will never stop fighting to save lives."
Here is the full letter sent by Concho Valley PAWS:
First and foremost, Concho Valley PAWS would like to take this opportunity to thank everyone who has offered their home to a pet during this crisis. We would also like to express our sincere gratitude to the overwhelming response we received from the community who provided us with supplies, dog food and linens. We are also grateful to area rescues CMC2, New Beginnings, Hands of Mercy Cat Sanctuary, Cassie's Place, and Critter Shack for taking in some animals. On behalf of our organization and the animals helped by your generosity, thank you!
It is important to us to respond to the concerns and questions that have been posed to us by our community and especially the people who support our mission. Recent photographs circulating on social media have raised valid concerns about how the city of San Angelo houses animals. While we in no way advocate these terms or find them acceptable, the story is more than what these photos depict.
First, we would like to clarify that Concho Valley PAWS works with the City of San Angelo to promote and facilitate the adoption of shelter pets. We also provide emergency medical care for animals that are brought into the shelter sick or injured and PAWS employs a licensed veterinarian to neuter and neuter all shelter animals upon adoption. Concho Valley PAWS does not operate animal control, nor do we maintain the shelter building or its pets. It is not our role. This is the role of the animal services of the city of San Angelo.
The photos currently circulating on social media were taken at a time when workers at the city's shelter were working to remove animals from the shelter to prepare for a thorough cleaning and pest control treatment. This is no excuse for these conditions, but these photos are not representative of how the animals are regularly housed. However, the shelter is effectively overcrowded and uses crates to accommodate dogs. Those of you who follow us on social media are aware of our calls for help from volunteers to welcome and get the animals out of the shelter because there are too many animals.
PAWS has been posting almost daily calls for foster families for months. Unfortunately, for every animal that PAWS puts out into foster care or adoption, ten more take its place. As a result, the refuge is where it is today. When it comes to pest control issues, it's important for you to know that Concho Valley PAWS has not been complacent with the situation. However, we do not participate in accusations and witch hunts, as they are an ineffective and unsuccessful approach to problem solving. We have appropriately voiced our concerns about cockroaches on several occasions through the appropriate channels. Through these professional conversations, we have been made aware of the MANY attempts to solve the cockroach problem. The city has numerous bills that have been paid to local pest control departments to treat the property. However, the problem persisted. We hope that this aggressive treatment will work.
We maintain a constant dialogue with the staff and the management of the shelter concerning better care of the animals. We offer our help whenever possible, as it is a common goal for PAWS and animal services to save lives. For example, we proposed to build additional outdoor kennels to make the cleaning process more efficient and easier. Although this offer has not yet been officially accepted, we hope that it will be. We have provided pressure washing services to help clean and prepare the shelter for current pest control services. We are here to help and offer support for anything that will improve the lives of animals. We choose to try to work with the shelter instead of being an adversary because our only goal is to save lives.
The shelter has problems. Concho Valley PAWS recognizes this. Part of the problem is that there are too many dogs – we understand and recognize that. However, the other aspect of this problem is inadequate staffing and salaries of staff. The shelter is constantly understaffed and that's because the city's pay for those responsible for animal care and welfare is less than what they could earn if they went to work for any restaurant. fast food restaurants in our city. Those
employees are asked to care for and maintain hundreds of animals. It's a dirty job and even dangerous considering that the town shelter is responsible for caring for and maintaining biting dogs and rabies quarantine.
We hoped to help the shelter staff solve many problems and move rescue programs forward so that every animal has the chance to find a forever home. However, after the latest social media attacks and "outrage" from Keyboard Warriors, we suspect a warrant will soon be issued by city leaders placing a cap on the shelter population.
Instead of addressing the root of the problems which is this community's failure to comply with the neutering and neutering ordinance in place, PAWS anticipates that city leaders will order animal services to drop the non-killing initiative. We expect a mandate to set strict limits on the number of pets allowed on the property and the length of stay they can be housed. You see, if your job is to look at hard numbers and data and try to come up with solutions, then killing the animals seems like "the most logical, cost effective and efficient approach". We don't mean that the people in these positions don't care, but it's easy to make these kinds of decisions when you're so far away. They don't know these dogs. We do. They are good dogs. Dogs with gentle temperaments, the majority less than a year old and full of life, energy and resilience. No matter how badly humans have let them down, these dogs are more than willing to give another human all their love, loyalty, and devotion. They will even make an unworthy human their master. Their only crime is being homeless, a liability to the community and a problem for the town.
Who will have to look them in the eye and choose who lives and who dies?
Everyone should remember that the shelter is a representation of the community it serves. If pet owners in our community stop abandoning their pets and stop allowing indiscriminate breeding, we wouldn't have an overcrowded shelter. If we had more people willing to foster, adopt and defend; we could keep this initiative alive. It's a community problem, and the community must be the solution.
Maybe the naysayers were right all along – San Angelo can never be a murder-free community because few people care. However, those of us who do will not stop fighting to save lives. Please join us as we pledge to keep fighting so that every animal has a chance at adoption. Sign up to foster at cvpaws.org/foster-application. The more foster families we have, the more prepared we are to respond to changes anticipated by the city and the more animals we can protect.