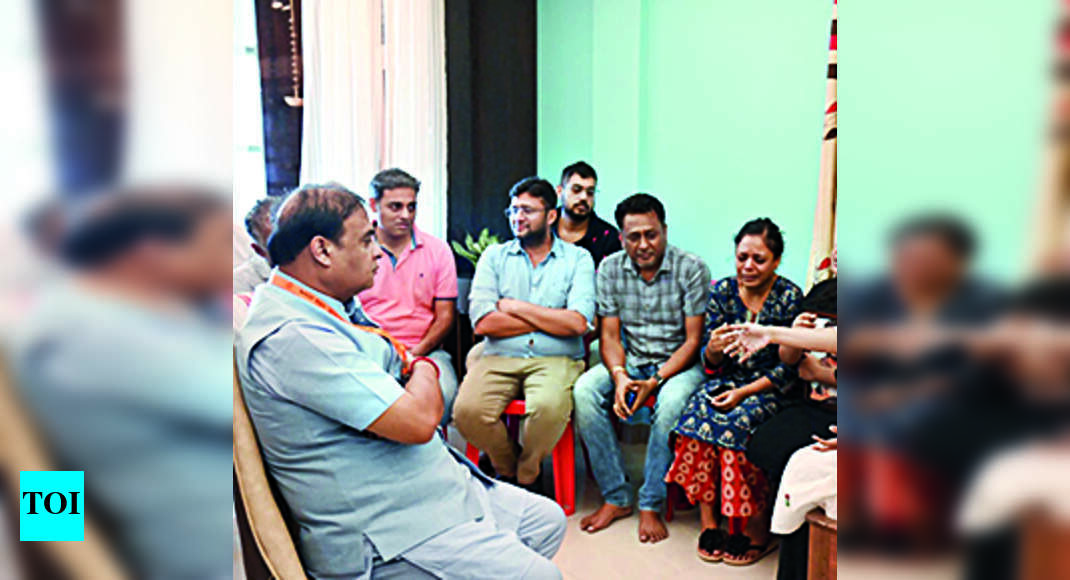 CM promises action in animal rights activist's death case | Guwahati News
Dibrugarh: Chief Minister Himanta Biswa Sarma visited on Saturday the residence of Vineet Bagaria in Dibrugarh and promised tough action against those responsible for the death of the animal rights activist. He also apologized for the incident and blamed the district administration for it.
Vineet, 32, co-founder of Animal Welfare People (AWP), reportedly hanged himself to death at his Dibrugarh residence on Thursday.
Prior to his death, he shot a video on his cellphone in which he alleged that three people had been physically and mentally torturing him and his family for a long time because of a rental property, which forced him to take drastic measures.
Later, based on an FIR filed by Vineet's father, Kailash Bagaria, a chartered accountant, police arrested Baidullah Khan and Nishant Sharma of Lumding on Friday as they attempted to flee, and the third accused, Sanjay Sharma is still on the course.
The Bagaria The family later alleged that Dibrugarh police took no action against the accused when they approached for help.
Sarma said, "This is a very sad and unfortunate incident. An enterprising young man had to lose his life because of the pressure created by anti-social elements.
"I have to say that the Dibrugarh district administration has totally failed in this matter. I apologize for the incident as Chief Minister of State. When I became CM, I had given strict instructions that there should be no compromise with criminals. The police must always stay with the poor and the common people. I assure you that severe action will be taken against those responsible for his death," he added.
FOLLOW US ON SOCIAL NETWORKS
FacebookTwitterinstagramKOO APPYOUTUBE